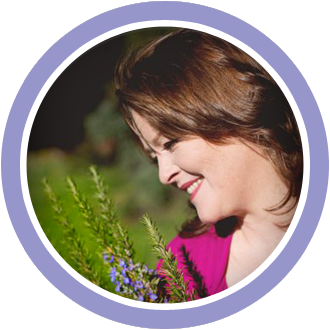 "I have had the pleasure to have Deborah Jane in my herb classes. Her connection with the earth and plants is so deep and profound. Her herbal medicines are so rich and healing. Her oils are some of the best I have ever used. Quality plant remedies don't just come from a technique. Good medicine comes from the alchemy of being truly connected, tuned in and in love with the plants by the skilled medicine maker. That is what you will find with what Deborah creates from the gifts she is given by the plants."
Kami McBride, author of The Herbal Kitchen
livingawareness.com
"Deborah Jane meets the plants with a sacred openness, a warm encounter full of beauty, joy, mystery, and reverence."
Megan Durney, The Pfeiffer Center
Spring Valley, New York
"Botanica products are highly coveted in our home. The unique blend of herbs infused with oils and mother earth's energy creates a healing medicine that is so special and unlike any other product we have used. I really appreciate the time, effort, and soul qualities Deborah Jane infuses into her products."
G'anna Burke, Conscious Parenting Guide
Fair Oaks, California
"I love love love my Botanica Saint John's Wort Oil that I use as a face serum! The only relief I've ever truly had. I can feel the love it's made with every time I use it. So grateful!"
Sierra Nevada Hauser, Creative Enthusiast
Placerville, California
"I recently bought a nettle tincture from Deborah Jane, and it is of the highest quality. I use herbal teas and tinctures on a regular basis, and so I feel I can speak of the quality of Deborah's. I could literally taste the energy and restorative nutrients of the nettles as soon as the tincture hit my mouth! Whenever I need a boost, I take a dose. I'm sure the effect stems from the high-quality organic herbs and alcohol extract Deborah Jane uses (I love that her herbs are also biodynamically grown or ethically wildcrafted!). As well, knowing Deborah Jane personally, I trust the medicine she makes, knowing she creates her products with the highest standard in mind while imparting her serene and conscious energy to her medicine."
Cathie Daniels-Landeros, LMFT
Loomis, California
"I have yet to try a product I haven't loved! My favorites are the lip balm and the skin healing salve. I have even used it as a nighttime moisturizer it is so soothing."
Criss Come, Artist
Orangevale, California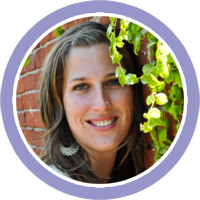 "Botanica is pure magic. It is the most nourishing and delicious natural medicine and self care I have ever experienced. The ingredients are not only the highest of quality, they are harvested with intention, respect and love. Deborah Jane is truly a gem; a keeper of powerful medicine, an intuitive, a wise, humble and beautiful healer and woman. My body and soul are deeply met and honored with Botanica. Beyond organic, beyond sustainable, it represents wholeness in every way. Thank you Deb, I continue to be astounded with these products and so grateful to have you and Botanica on the top of my healthcare and self care support team. The only problem is now that I have experienced the delicious nectar of Botanica, I really can't go back! Nothing less will do!"
Jennifer Riley, Evolutionary Coach
bountifulevolution.com
Northern California
"I truly look forward to using any of Deborah Jane's products, and I feel amazing after I do so. It must be all of the love and intention that she puts into each scrub, oil, syrup, lotion,....well, everything! The nettle tincture is a staple item of mine. Any mornings when I am in need of that extra iron, this tincture is the perfect remedy. I apply the Saint John's Wort oil to any burn or cut and immediately feel relief. I always treat myself to a foot massage with the chamomile oil! And my favorite part of any shower or bath is when I use the cleansing salt scrub. Thank you, Deb, for helping me to see and feel the beautiful and healing properties of all of these different herbs. Your love for the plants and this special process is evident in all of Botanica."
Sophia Szombathy, Teacher
Atlanta, Georgia
"Deborah Jane is magic! During the time of our dear friendship I have watched her bloom into a true medicine woman. Her innate capacity to feel the vibrations of the earth, plants, and those in need of medicine around her astounds me. I feel blessed to have her within my healing community for her willingness to give and enthusiasm to learn are two characteristics of an authentic healer. I hope that you find her salves, oils, tinctures, and syrups as blessings of self care for your busy lifestyle for they always bring me back home."
Gretchen Dunbar, MScN
Lotus, California
"Deborah Jane is a woman of abundant wisdom and love. When I am with her, I feel held in the gentleness of her spirit. When I walk with her in nature, she opens my eyes to see the sacred signature of the plants. And when I stand beside her as she makes her herbal products, I witness her finely tuned skill and precision. All of these are poured into everything she creates. I recommend Deborah's products to all of my friends and family."
Cynthia Hoven,
Visionary and creator of eurythmyonline.com
"The larger Sacramento area has been immensely blessed with the opening of the Botanica Apothecary in Fair Oaks Village. Deborah Jane is the owner and herbalist, having studied herbalism for many years. Her work is of the highest quality, using many locally harvested plants, organic oils, etc. Her methodology has so much integrity... small batches, hand made. Deborah herself is a gem... a true healer, community-minded, serious and loving. Our community needs both Deborah and her apothecary. They both ADD!"
Thank you, Diane Goettlicher
Fair Oaks, CA
"Deborah Jane's Botanical products are made with love ...wisdom...and the vast knowledge that Deborah has garnered from many years of studying all the lovely plants she uses in her products. It takes a special person to be able to produce and offer to the people such fine remedies with the wide range of knowledge that Deborah offers. I use her oils and salves and my skin is thankful. She is kind...knowledgeable and approachable with a ready willingness to depart her wisdom with her words and thru her botanicals."
Patty Mckeogh, a valued friend and customer
Folsom, CA
"Deborah Jane is the epitome of a modern healer. Her vast knowledge of plants, love of nature, and appreciation for an individual's path of healing and self-care is both genuine and deeply rooted in compassion. Deborah collects many of her plants in our local Sacramento wilderness, which is a relevant aspect to finding healing in our geography. I am very lucky to use her line of exquisite products at home and at work in my first grade classroom, where parents fully support my use of Botanicas products for mosquito bites, scrapes, nicks and chapped lips. At home I love the salt scrubs and the calendula rose lotion is the perfect after-shave moisturizer. Thank you Deb for bringing to Sacramento truly natural salves and healing ointments."
Patricia Schneider, Class Teacher at Sacramento Waldorf School
Sacramento, California
"I have been a customer of Deborah Jane since she began her business. I have used many of her products such as Rose Balm, Pine Salve, Redwood Salve (custom-made products), and various tinctures. I have extreme allergies and lung weakness that causes me to get pneumonia frequently. All of Deborah's products have been beneficial but I am particularly impressed with the effectiveness of the lung health support products. The Redwood salve is amazing, I can feel the warmth of the product when I apply it to my throat and chest. I will continue to be a frequent customer and feel blessed to have her outstanding abilities and convenient store in my hometown of Fair Oaks. Thank you! "
Karen Franz
Fair Oaks, CA
"I have been using Deborah's products for 4 years now and there are no others I have found of such high quality and integrity. Deb's wealth of plant knowledge and her ability to teach simple ways of making potent medicines and skin care products from local plants is a needed and valued gift to the greater Sacramento community."
Andrea Crimmins, Simple Wisdom Within
Placerville, California
"Deborah Jane grew up with the American River, and knows the plants here like her best friends. She has learned from every teacher with whom she has studied and continues to learn from the plants she so loves and respects. I know her to be careful in the kitchen and with all matters, and I trust her abilities to prepare products with the stated ingredients, safely, and with love and respect for both plants and the ultimate recipients."
Lisa Alexia, Denali Sunrise Publications
Anchorage, AK