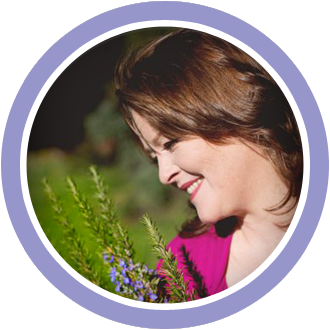 "I have had the pleasure to have Deborah Jane in my herb classes. Her connection with the earth and plants is so deep and profound. Her herbal medicines are so rich and healing. Her oils are some of the best I have ever used. Quality plant remedies don't just come from a technique. Good medicine comes from the alchemy of being truly connected, tuned in and in love with the plants by the skilled medicine maker. That is what you will find with what Deborah creates from the gifts she is given by the plants."
Kami McBride, author of The Herbal Kitchen
livingawareness.com
"I have been a repeat customer since Deb opened. Since moving out of the Fairoaks area, now living 2hours away, I make it a priority to stop in when I am in town. Her lymphatic oils and scrubs are a must in my holistic practice. Deb's products are full of Love, high quality, and made of locally forged material. I love trying all new products. Her storefront is always clean and a delight to visit. Deb is full of light and a true gem. Excited to pass thru soon."
Karina Kincaid, Lymphatic Specialist
nectaroflifeselfcaresanctuary.com
"Every little thing she does is magic! Deborah Jane and her beautiful shop are both incredible treasures in the village of Fair Oaks. There is always a new discovery of wonder every time I visit. Deborah is friendly, knowledgeable and welcoming to every guest. Her assortment of products are divine and you can feel the love and care that she puts into each offering. I adore buying gifts for my family, friends and myself here. There is such a wonderful variety to choose from: facial care, body scrubs, ( the peppermint lip scrub is my favorite) creams, salves and balms essential oils, tinctures, herbal teas, books, and postcards. It brings me great joy to support this local, woman-owned small business."
Valerie Yager, Esthetician
valerieyager.com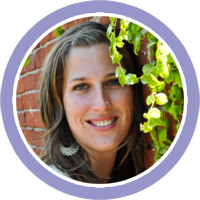 "Botanica is pure magic. It is the most nourishing and delicious natural medicine and self care I have ever experienced. The ingredients are not only the highest of quality, they are harvested with intention, respect and love. Deborah Jane is truly a gem; a keeper of powerful medicine, an intuitive, a wise, humble and beautiful healer and woman. My body and soul are deeply met and honored with Botanica. Beyond organic, beyond sustainable, it represents wholeness in every way. Thank you Deb, I continue to be astounded with these products and so grateful to have you and Botanica on the top of my healthcare and self care support team. The only problem is now that I have experienced the delicious nectar of Botanica, I really can't go back! Nothing less will do!"
Jennifer Riley, Evolutionary Coach
bountifulevolution.com
Northern California
"Deborah Jane is a woman of abundant wisdom and love. When I am with her, I feel held in the gentleness of her spirit. When I walk with her in nature, she opens my eyes to see the sacred signature of the plants. And when I stand beside her as she makes her herbal products, I witness her finely tuned skill and precision. All of these are poured into everything she creates. I recommend Deborah's products to all of my friends and family."
Cynthia Hoven,
Visionary and creator of eurythmyonline.com
"Botanica is a special place! Deborah has created a real gem in the Fair Oaks village. The minute you step into her shop, you feel more grounded, relaxed and cared for. Deborah has taken her wisdom and connection to the plants and packaged them with great care and kindness for you to take home. We are so lucky to have a natural pharmacy in our neighborhood <3"
Tamee Cooper, Cranio Sacral therapy and Massage
therabeemassage.com
"As a Biodynamic grower of plants it is always my hope that those who purchase for use do so with the highest intentions. Deb certainly has the special intentions for all that she produces in her store. My heart is gladdened that lavender and other herbs growing here at Abbondanzafarms is so carefully and wisely handled as she integrates them into her healing products."
Daniel D'Agostini, Biodynamic Farmer
Abbondanza Farms
"When I think of our visit to Botanica Village Apothecary I'm reminded of my impressions as we stepped through the door: radiance, vitality, joy to name a few :) You can feel that Deborah Jane loves her work with the plants and her brilliant shop is a reflection of this."
Deatra Cohen
Co-author of Ashkenazi Herbalism: Rediscovering the
Herbal Traditions of Eastern European Jews
"Deb of Botanica Village Apothecary is so incredibly knowledgeable and skilled about all things of 'plant medicine' and high vibration self care. Her store is inviting and she is so gracious and helpful with any of your questions and inquiries. She and her apothecary are truly one of a kind and a must to visit when you are in the Fair Oaks Village."
Laura Edwards, Natural Candles
lauraedwardscollection.com
"I have been using Deborah's products for 4 years now and there are no others I have found of such high quality and integrity. Deb's wealth of plant knowledge and her ability to teach simple ways of making potent medicines and skin care products from local plants is a needed and valued gift to the greater Sacramento community."
Andrea Crimmins, Simple Wisdom Within
Placerville, California
"Deborah Jane grew up with the American River, and knows the plants here like her best friends. She has learned from every teacher with whom she has studied and continues to learn from the plants she so loves and respects. I know her to be careful in the kitchen and with all matters, and I trust her abilities to prepare products with the stated ingredients, safely, and with love and respect for both plants and the ultimate recipients."
Lisa Alexia, Denali Sunrise Publications
Anchorage, AK
"I'm so happy this shop moved to Fair Oaks. As you walk up, you can smell the amazing salves and oils! The owner is incredibly kind and the shop it a wonderful addition to the Fair Oaks area.
As a massage therapist, I prefer using the oils from Botanica as they are of the highest quality. I recommend it for anyone looking for a fresh, clean and high quality herbal tinctures and products.
Looking forward to my next trip back!"
Madonna Polley, Fair Oaks Massage School
"Deb is one of the most kind and amazing human beings around ❤️. She is very knowledgeable and passionate about all the products she sells. Deb has helped me to protect my lungs during the smokey times of year and inflammation with her tincture and I absolutely LOVE all the teas!! You will not be disappointed walking into her shop!"
Stephanie Ambrose
"A must stop in Fair Oaks Village for anything herbal for your body and mind. Deborah's ethereal energy and healing plant knowledge will make this your favorite apothecary.!"
Victoria Hart
"Visiting Botanical Village Apothecary is a lovely experience! The shop has a magical vibe along with Deborah's keen knowledge of what herbs can do for your body and spirit. She knows her products so well. It's rare to find an experienced person such as Deborah and a pristine shop that feels so great to step into . For any herbal needs .. this is the place !!!"
Penny Reisig
"Herbal products made with a wealth of knowledge and from the heart. I absolutely love the mugwort salve, st. john's wort oil and any of her elixirs!"
Gretchen Dunbar
"Love these wonderful healing cold remedies! They have worked so well for us this season! I am not using anything else. Will definitely be using Botanica for next season prevention."
Rose Reis Jackson
"The absolute freshest products and customer service. Deb takes care in finding the best oils/salves/and tinctures for your ailment. Truly an herbal angel!"
Karlee Hormell
"An absolutely MAGICAL little shop. There's a little something here for everyone; and Deborah is just SO knowledgable about her herbs and their healing properties. It's truly beautiful."
Anna Brosgol
"Deborah was not only sympathetic but highly knowledgeable. She's displays more concern with your health and educating you on the treatments than getting a quick sale."
Tara Shek
"A great spot to reclaim, maintain and enhance your meaning, purpose & intention..."
Max Mack
"A beautiful shop with an owner that is incredibly knowledgeable in ALL things herbal, I trust her products implicitly. The care and love that goes into Debs products are tangible and the shop is a wonderful addition to the Fair Oaks village."
Naomi Mattana
"Love, love love this little shop! I've always wanted our own LHS (local herb shop) and Deb's completely fits the bill. I especially love her salves and tinctures and her Rose Hip Vinegar is my go to for my Fall/Winter tonic"
Alexandra Pitts

"Botanica is a beautiful breath of fresh air in Fair Oaks Village. Deborah is grounded in her craft, and excels at creating herbal medicine for the community. I love her salves and tinctures. Deborah really diversifies and specializes her products. Currently she is creating new facial care products that are phenomenal. Botanica medicines are made locally, and ingredients are reliably and responsibly sourced. Love this place and have much respect for the herbalist! :) Definitely a worthwhile visit!!"
Natalie Anderson
"A kind a knowledgeable herbalist. Her shop is the cutest and I still have products that I use and love. I will be back! She also helped support my art by displaying it in the shop :)"
Liz Vermillion
"Love this shop!! All the products are wonderful & Deborah is very knowledgeable and friendly. If you need a salve, tincture or skin care, this is the place to go."
Kari Benton
"Deb is such a wonderful wealth of knowledge. She is friendly, kind and passionate about everything she is making and selling. I have loved everything I have purchased and love coming back for more."
Jessica Gonsalves
"Deborah Jane meets the plants with a sacred openness, a warm encounter full of beauty, joy, mystery, and reverence."
Megan Durney, The Pfeiffer Center
Spring Valley, New York
"Botanica products are highly coveted in our home. The unique blend of herbs infused with oils and mother earth's energy creates a healing medicine that is so special and unlike any other product we have used. I really appreciate the time, effort, and soul qualities Deborah Jane infuses into her products."
G'anna Burke, Conscious Parenting Guide
Fair Oaks, California
"I love love love my Botanica Saint John's Wort Oil that I use as a face serum! The only relief I've ever truly had. I can feel the love it's made with every time I use it. So grateful!"
Sierra Nevada Hauser, Creative Enthusiast
Placerville, California
"I recently bought a nettle tincture from Deborah Jane, and it is of the highest quality. I use herbal teas and tinctures on a regular basis, and so I feel I can speak of the quality of Deborah's. I could literally taste the energy and restorative nutrients of the nettles as soon as the tincture hit my mouth! Whenever I need a boost, I take a dose. I'm sure the effect stems from the high-quality organic herbs and alcohol extract Deborah Jane uses (I love that her herbs are also biodynamically grown or ethically wildcrafted!). As well, knowing Deborah Jane personally, I trust the medicine she makes, knowing she creates her products with the highest standard in mind while imparting her serene and conscious energy to her medicine."
Cathie Daniels-Landeros, LMFT
Loomis, California
"I have yet to try a product I haven't loved! My favorites are the lip balm and the skin healing salve. I have even used it as a nighttime moisturizer it is so soothing."
Criss Come, Artist
Orangevale, California
"I truly look forward to using any of Deborah Jane's products, and I feel amazing after I do so. It must be all of the love and intention that she puts into each scrub, oil, syrup, lotion,....well, everything! The nettle tincture is a staple item of mine. Any mornings when I am in need of that extra iron, this tincture is the perfect remedy. I apply the Saint John's Wort oil to any burn or cut and immediately feel relief. I always treat myself to a foot massage with the chamomile oil! And my favorite part of any shower or bath is when I use the cleansing salt scrub. Thank you, Deb, for helping me to see and feel the beautiful and healing properties of all of these different herbs. Your love for the plants and this special process is evident in all of Botanica."
Sophia Szombathy, Teacher
Atlanta, Georgia
"Deborah Jane is magic! During the time of our dear friendship I have watched her bloom into a true medicine woman. Her innate capacity to feel the vibrations of the earth, plants, and those in need of medicine around her astounds me. I feel blessed to have her within my healing community for her willingness to give and enthusiasm to learn are two characteristics of an authentic healer. I hope that you find her salves, oils, tinctures, and syrups as blessings of self care for your busy lifestyle for they always bring me back home."
Gretchen Dunbar, MScN
Lotus, California
"The larger Sacramento area has been immensely blessed with the opening of the Botanica Apothecary in Fair Oaks Village. Deborah Jane is the owner and herbalist, having studied herbalism for many years. Her work is of the highest quality, using many locally harvested plants, organic oils, etc. Her methodology has so much integrity... small batches, hand made. Deborah herself is a gem... a true healer, community-minded, serious and loving. Our community needs both Deborah and her apothecary. They both ADD!"
Diane Goettlicher
Fair Oaks, CA
"Deborah Jane's Botanical products are made with love ...wisdom...and the vast knowledge that Deborah has garnered from many years of studying all the lovely plants she uses in her products. It takes a special person to be able to produce and offer to the people such fine remedies with the wide range of knowledge that Deborah offers. I use her oils and salves and my skin is thankful. She is kind...knowledgeable and approachable with a ready willingness to depart her wisdom with her words and thru her botanicals."
Patty Mckeogh, a valued friend and customer
Folsom, CA
"Deborah Jane is the epitome of a modern healer. Her vast knowledge of plants, love of nature, and appreciation for an individual's path of healing and self-care is both genuine and deeply rooted in compassion. Deborah collects many of her plants in our local Sacramento wilderness, which is a relevant aspect to finding healing in our geography. I am very lucky to use her line of exquisite products at home and at work in my first grade classroom, where parents fully support my use of Botanicas products for mosquito bites, scrapes, nicks and chapped lips. At home I love the salt scrubs and the calendula rose lotion is the perfect after-shave moisturizer. Thank you Deb for bringing to Sacramento truly natural salves and healing ointments."
Patricia Schneider, Class Teacher at Sacramento Waldorf School
Sacramento, California
"I have been a customer of Deborah Jane since she began her business. I have used many of her products such as Rose Balm, Pine Salve, Redwood Salve (custom-made products), and various tinctures. I have extreme allergies and lung weakness that causes me to get pneumonia frequently. All of Deborah's products have been beneficial but I am particularly impressed with the effectiveness of the lung health support products. The Redwood salve is amazing, I can feel the warmth of the product when I apply it to my throat and chest. I will continue to be a frequent customer and feel blessed to have her outstanding abilities and convenient store in my hometown of Fair Oaks. Thank you! "
Karen Franz
Fair Oaks, CA